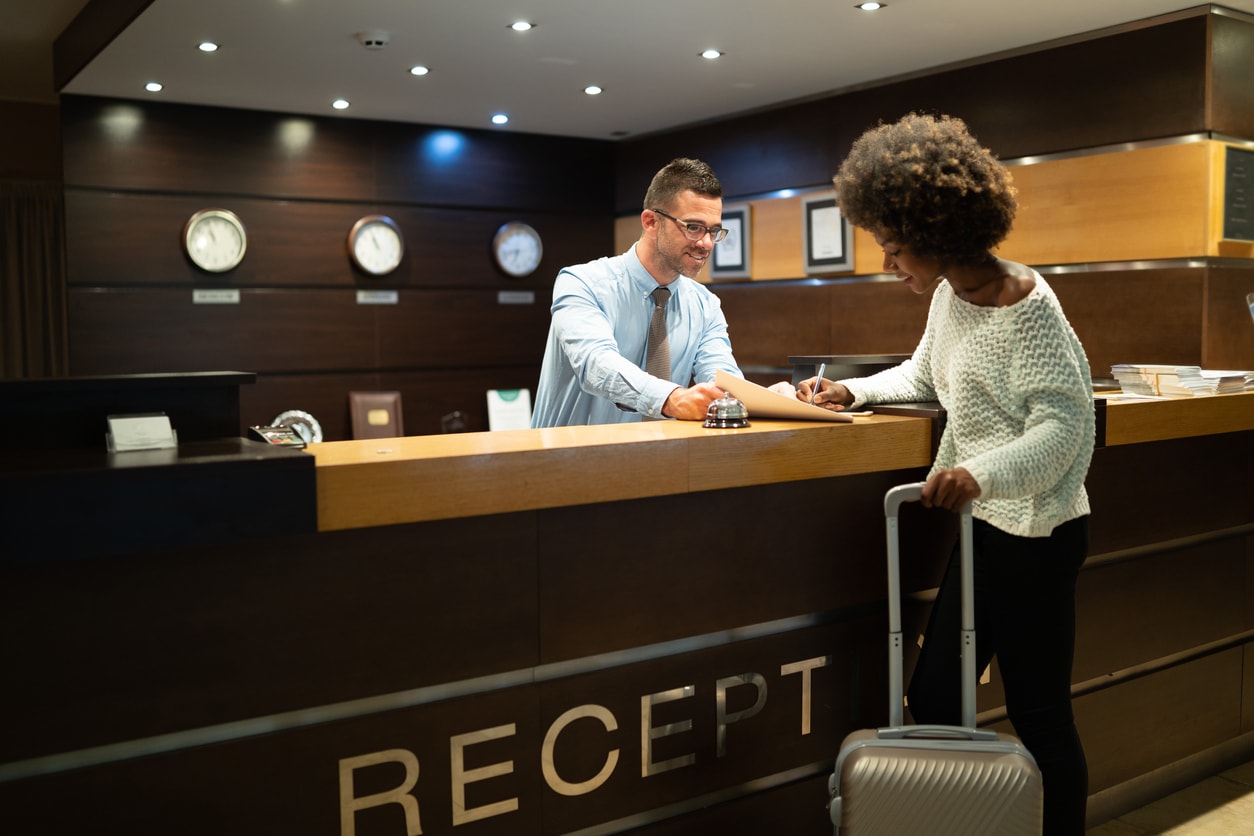 Coming out of the last decade's recession, the hospitality industry has taken a turn for the better with more travelers hitting the road and staying longer in their favorite places. And with the advent of the sharing economy, it's become even easier to travel and stay in new cities that travelers haven't been to.
But with technology comes a threat to the traditional way hotel companies operate. However, travel sharing sites like Airbnb aren't the only thing that are producing a risk for the hotel industry as a whole. There are a number of factors that are posing concerns for the industry and hotel chains are having to find new ways to attract customers and keep them loyal throughout their travels. Here are some of the major risks the world of hotels should be prepared for.
1. Data Privacy
Cyber liability programs for hotel associations should be stressed as vital when it comes to everyday operations for hotels, especially when it comes to offering online services in our increasingly digital world. Cybersecurity is a huge issue facing hotels today and cyber terrorism is on the rise, like the major data attack that Marriott International Inc. suffered in 2018.
A data security breach has huge fallout for those affected. At the very least, businesses are required to contact their guests and inform them if their data has been compromised, which alone can be a costly issue. But as more hospitality and travel companies use digital systems to automate tasks, they need to be aware of the potential risks that come with them.
2. Guest Behavior
Guests are the fuel for the hospitality industry, even if it's just to keep the lights on. However, guests can pose a threat in their own right both directly and indirectly. Lawsuits from people who become injured or damage guest rooms can represent a big risk to the bank account of a hotel company. Hotels should have internal controls in place, such as a hotel association liability program, to take care of guest destruction and ensure travelers' safety during the duration of their stay. From closer management of property and resources to better service that's more hands-on, can prevent incidents from happening.
3. Staff Problems
Staff is another critical risk facing the hotel industry today. As the economy has been approving year over year, people are looking for job changes, whether in the industry or outside of it. This means hotels are at a greater risk of having their key employees taken by competitors or gone from the hotel world altogether.
Travel and hospitality companies need to address any demographic, wage level and work satisfaction to ensure their employees remain content and happy as well as motivated. Hoteliers need to make sure their staff are satisfied with their roles and responsibilities and look for ways to continue to improve on retaining them for months and years to come.
4. The Sharing Economy
As mentioned above, companies like Airbnb have spawned a new wave of travelers and reinvigorated peoples' wanderlust. While this is great news in one way, it can be detrimental to hotels in other ways. Recent years have seen a major jump in sites like Airbnb, HomeAway, and HouseTrip. The former has about 160 million users and is gutting traditional hotel chains' loyal travelers.
Now, the next batch of travelers (young professionals out of college with some cash to burn) only knows how to travel using apps and websites instead of stopping into a Hilton or Motel 6. This group places heavy value on experiential travel, and the sharing economy may pose a unique threat to the hotel industry without having a weakness. It's quick, it's easy, it's cheaper in some instances, and usually comes without the hassle of fees.
About Kevin Davis Insurance Services
For over 35 years, Kevin Davis Insurance Services has built an impressive reputation as a strong wholesale broker offering insurance products for the community association industry. Our president Kevin Davis and his team take pride in offering committed services to the community association market and providing them with unparalleled access to high-quality coverage, competitive premiums, superior markets, and detailed customer service. To learn more about the coverage we offer, contact us toll-free at (877) 807-8708 to speak with one of our representatives.