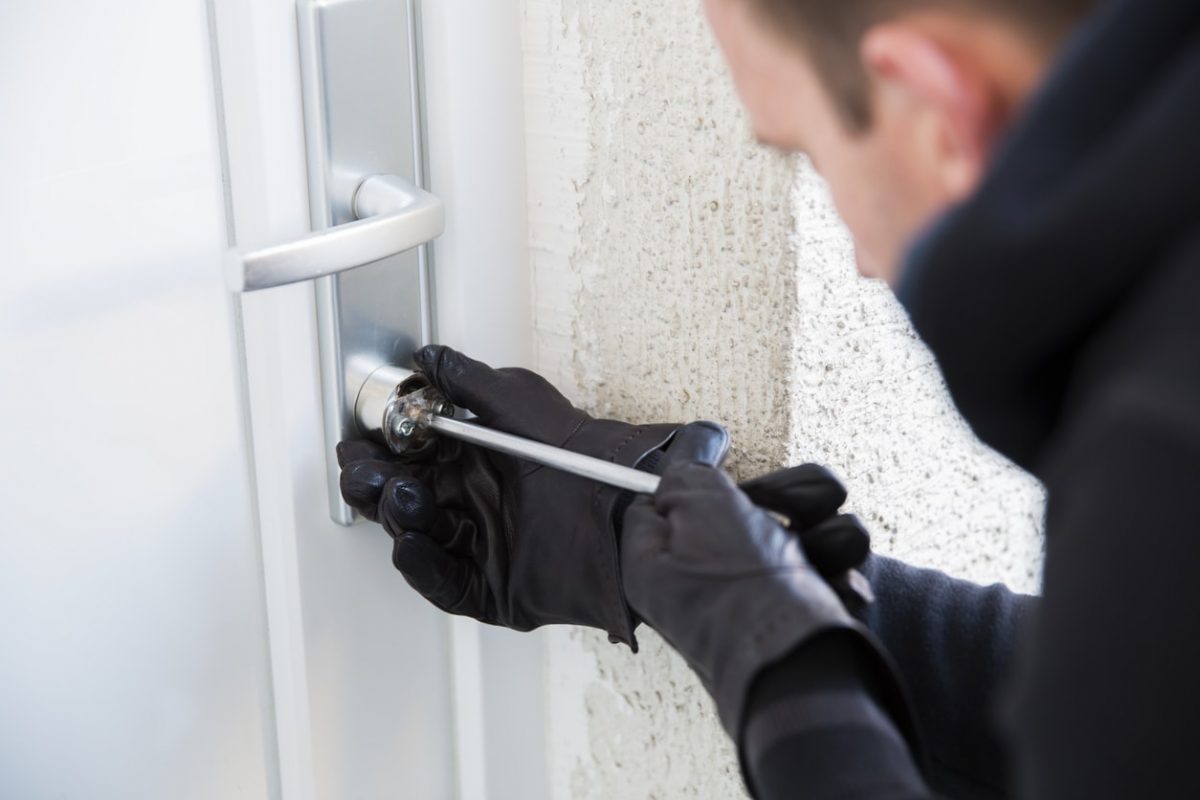 For homeowners associations, managing and maintaining common areas within a development are at the top of the daily priorities. HOAs, while responsibilities may vary greatly based on the terms of their governing documents, generally have a duty to act diligently and in good faith. Usually these responsibilities and duties include tasks such as repairs and maintenance of security and safety equipment, such as street lights, surveillance cameras and entry gates. When these entities are not cared for and repaired, this could open some major risks in terms of burglary in communities.
Associations are not immune from criminal activities within their boundaries including crimes against residents. Thefts from cars, vandalism against cars, burglary of homes, robberies, and even assaults have taken place inside HOAs, and need to be guarded against both by physical means and homeowners association insurance. But when burglaries, for instance, take place, are HOAs to blame? Let's look at some considerations.
Duty to Residents
Depending on the state an HOA is located in, an association does not owe residents a duty to protect them from criminal acts of third parties that happen on the premises of an association. This general rule is based on the principle that the HOA is not an insurer. However, HOA residents in the past have brought cases against associations, in which coverage such as directors and officers, which protects HOA leaders, would be helpful when it comes to covering high legal fees during litigation. But in general, an association cannot be held liable to the residents for harm done by all criminal intruders.
Exceptions to the Rule
Even with the general outline that HOAs are not necessarily held liable for third-party criminal acts on their premises, there have been a handful of cases regarding the responsibility to residents. There should not be a false sense of security around low numbers of legal cases brought up by residents. In fact, there are a few exceptions to the general ruling, which puts HOAs in the hot seat for liability.
In the first exception, an HOA may be held liable to residents if the criminal activity of a third party happened due to the condition of the HOA's grounds. Things like broken common door locks, doors that don't close completely shut, broken buzzer entry systems, broken garage doors, holes in fences, and burned out lighting are all examples of liability risks for HOAs.
HOAs should make sure their premises are maintained to their utmost ability and keep safety their top priority through maintenance upkeep.
The second exception points to the botched attempt(s) to safeguard a community. If an HOA makes an attempt to add additional safety features, such as lighting or fencing, but does so negligently, this can put them on the hook for liability. Another example of this can be the negligent performance of a hired security guard or doorman who doesn't perform their duties to a high quality, which leads to a criminal act taking place on premises.
Lastly, the third exception describes how an HOA can be held liable to residents for criminal activities, such as burglary, if it's because the association created a hazard that did not previously exist. HOA's should avoid creating a space where crime can take place. Things like landscaping to add curb appeal could end up backfiring (think overgrown landscaped areas) as intruders could find more cover and more opportunities to be unseen.
While HOAs can generally feel that they are not responsible for activities such as burglaries, they should be aware of the possible elements that could put them at risk. Having the right equipment, maintenance, personnel and landscaping can all help to keep things safe and in the clear.
About Kevin Davis Insurance Services
For over 35 years, Kevin Davis Insurance Services has built an impressive reputation as a strong wholesale broker offering insurance products for the community association industry. Our president Kevin Davis and his team take pride in offering committed services to the community association market and providing them with unparalleled access to high-quality coverage, competitive premiums, superior markets, and detailed customer service. To learn more about the coverage we offer, contact us toll-free at (877) 807-8708 to speak with one of our representatives.