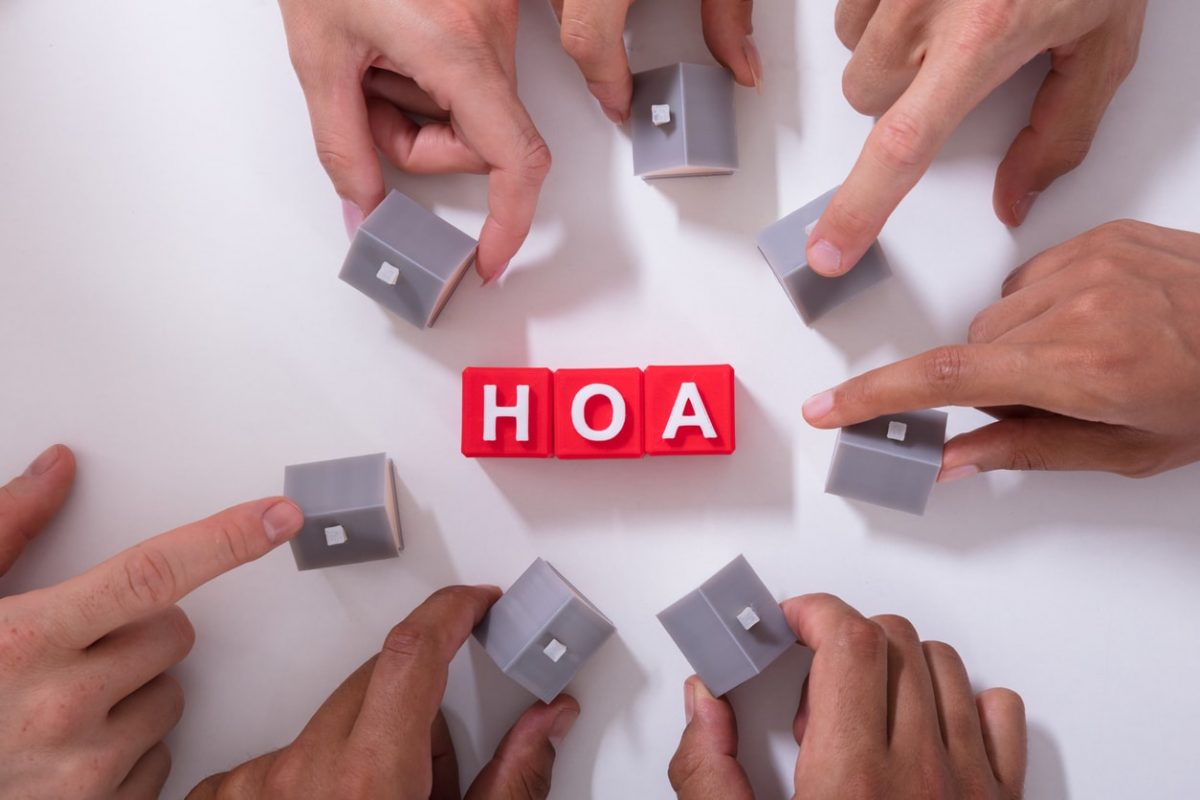 Homeowners associations have a complicated reputation among the public: some community members love their HOA, while others look at them unfavorably. HOAs have a couple of intended purposes including keeping shared spaces within a community maintained and creating rules that prevent a single homeowner from making a significant change to their home that only lowers everyone else's property value. For the majority of HOA-governed communities, these HOAs do their jobs well with minimal pushback.
Generally, a homeowner can to join an HOA if they move into a condo or townhouse, but many neighborhoods with single-family detached homes are also governed by HOAs. While there are many benefits to living in an HOA community which keeps roads clean and landscaping updated, living within an HOA isn't free. In fact, in some cases, it can be pricey for a potential homeowner considering a move.
Let's take a look at these HOA fees and what they mean for homeowners.
What Are HOA Fees?
Some question where the money goes when landscaping, for example, isn't kept up and need to have HOA Fees explained. A homeowners association fee is a monthly due paid by those living in the community in order to maintain all properties, amenities, and common spaces within the association. There are a variety of services and costs that make up HOA fees, and the services that an HOA offers vary depending on the community's unique needs.
What Do HOA Fees Cover?
Even though every HOA community runs differently, it needs to operate with a set of rules and regulations, known as Covenants and Restrictions. This lets homeowners know what an HOA charges and for how much. Some of the costs paid for by members' monthly HOA fee payments include:
City Services: Civic amenities, including trash removal, water, and sewage, are often included in HOA fees.
Insurance: This includes insurance for damage to areas within the HOA's purview, including common spaces or the outside of a building. Homeowners still need their own policy to cover everything they're responsible for, including the inside of their condo or home.
Law Services: What's included here depends on where homeowners live. If they live in a detached home or townhouse, they'll most likely be responsible for their own lawn care. Common areas that require lawn care and gardening are taken care of by the HOA.
Maintenance & Repairs: A part of a homeowner's monthly fees are also allocated to maintaining and repairing common areas and shared spaces. This includes the outside walls and roof of a building, parking lots, and roads.
Amenities & Services: Some HOA communities include access to amenities including pools and fitness centers. The HOA may also provide certain security services, including restricting access to the community with a gate or onsite security.
How Much Are HOA Fees?
HOA fees vary widely depending on where the community is located, what type of homes are in it, and what the HOA offers. Monthly homeowners association fees could come in as little as $100 or as much as $1,000 per month. On average, homeowners can expect to pay around $200-$300 per month.
About Kevin Davis Insurance Services
For over 35 years, Kevin Davis Insurance Services has built an impressive reputation as a strong wholesale broker offering insurance products for the community association industry. Our president Kevin Davis and his team take pride in offering committed services to the community association market and providing them with unparalleled access to high-quality coverage, competitive premiums, superior markets, and detailed customer service. To learn more about the coverage we offer, contact us toll-free at (855)-790-7393 to speak with one of our representatives.