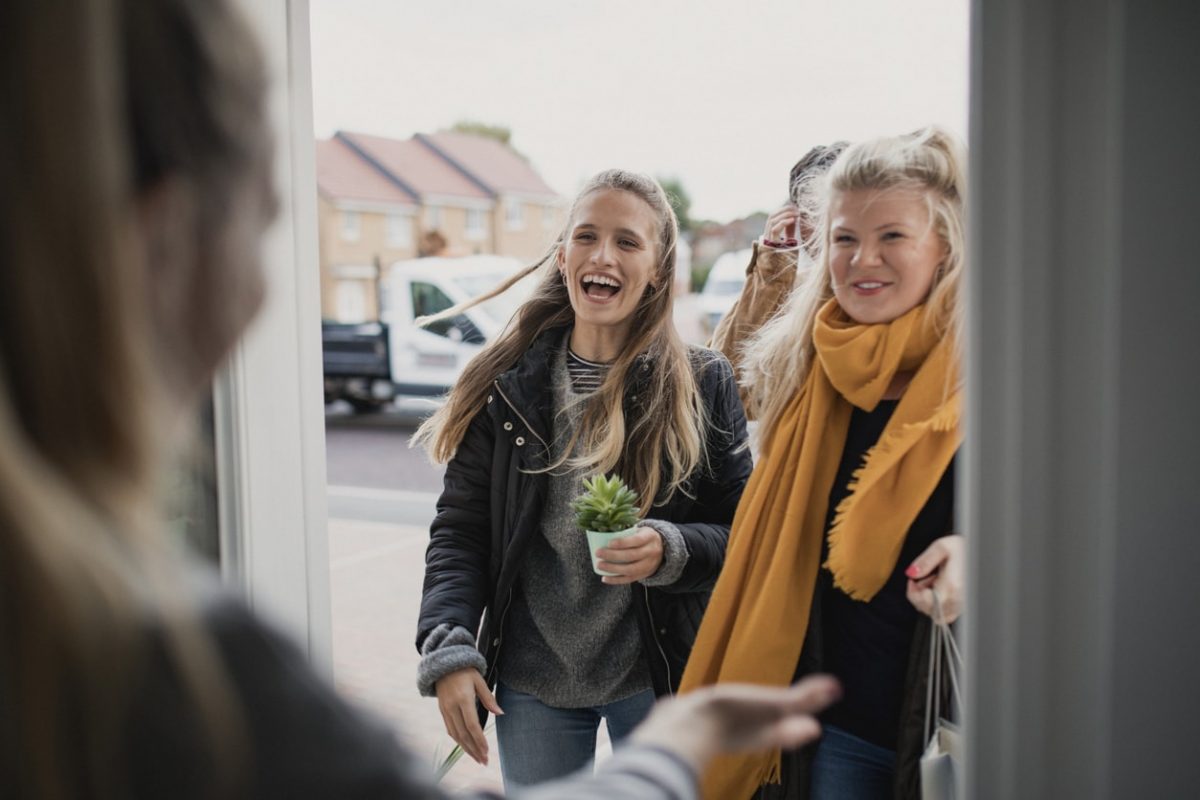 In today's homeownership landscape, houses are sometimes used as money-making opportunities through a surge in home-sharing. Options like Airbnb and Vrbo are giving homeowners the chance to rent their rooms out, or entire homes, and make some good side money. But this newer form of hospitality has brought up plenty of questions in houses inside homeowners associations (HOA's), especially around policies for guests and how they affect HOA insurance options.
Airbnb has become something of a norm for travelers opting out of traditional stays at hotels. This means that everyday people are staying in everyday homes. However, they may be offering up some not-so-everyday problems for HOAs. While no one likes to feel constricted by certain HOA rules, there is still a need to outline policies that will keep everyone inside a community safe.
Here's a look at how to build a guest policy for an HOA community that will prevent abuses and liabilities and allow homeowners to host guests without feeling too controlled.
Guest Policies: A Breakdown
The major concerns that HOAs have when it comes to guests are uncontrolled guests, high occupancy safety risks, unauthorized home-sharing (i.e. Airbnb), and unauthorized renters. It's important for HOAs to have guest policies for their community and understand why they need them. Some can become too strict in an attempt to keep particular issues away.
This can make some rules inconvenient for everyone living within a community while simultaneously creating more issues than intended. The goal of having guest policies is to prevent unsafe and unmonitored uses of homes instead of controlling every single activity of homeowners.
Preventing Guest Renters
A top issue that HOAs have with guests is the rental ratio at hand. Most community associations allow a certain number of homes to be rented. This is because they want to keep the percentage of owner-residents higher than renters. A policy around this could be related to owner-presence verification and the owner should still be living in the house and paying bills. If the owner is unable to be reached after a certain time frame, they should be held responsible for any unauthorized renting.
Home-Sharing and Personal Guests
Airbnb, or home-sharing more broadly, is becoming a major conundrum for HOAs because there aren't laws that relate to home-sharing. Most communities won't worry too much about periodic hosting, but the real issue rests with owners who rent out their entire homes for vacations, basically turning their property into a high-turnover rental.
This can be a negative for the neighborhood, but it can be fixed by insisting that the owner either occupy their own home or register as a permitted rental house in the neighborhood.
High Occupancy
It's not really the HOA's business if homeowners want to host their entire extended family for the holidays or summer vacation. However, it will become an issue if a full roster of people is living in a two-bedroom condo for a couple of weeks or more. High occupancy limits can be implemented to limit the period of time people can stay over, and how many.
About Kevin Davis Insurance Services
For over 35 years, Kevin Davis Insurance Services has built an impressive reputation as a strong wholesale broker offering insurance products for the community association industry. Our president Kevin Davis and his team take pride in offering committed services to the community association market and providing them with unparalleled access to high-quality coverage, competitive premiums, superior markets, and detailed customer service. To learn more about the coverage we offer, contact us toll-free at (877) 807-8708 to speak with one of our representatives.