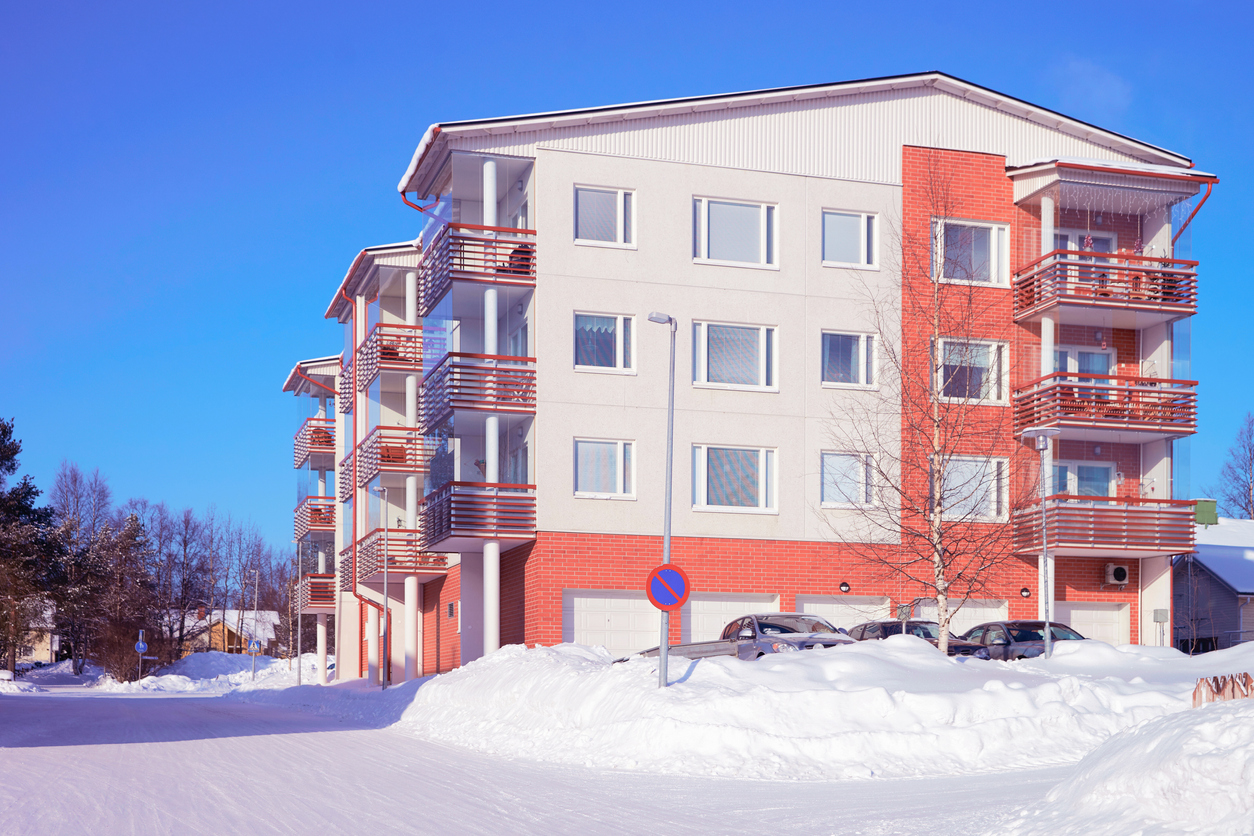 The holidays have settled in, and so has the winter weather, bringing with it snowfall, sleet, ice, and the increased potential for winter risks. HOA communities have a lot on their plate, from skidding to slipping and falling to limiting snow and ice exposures among their residents. While HOA's can't control the weather, they can take steps to cut down on the level of risk the weather poses.
Expectations of Safety Among Community Members
Residents can sue their HOA for damages related to slips and falls. Not unreasonably, these residents expect parking lots to be plowed and walkways to be clear of snow and ice. Boards that fail to deliver those desired services face the potential for lawsuits to occur, hurting their reputation and their legal standing. Those liability risks for community associations are greater today than they used to be due to the legal theories governing them changing.
For instance, courts in the Northeastern U.S. are mandating that communities must have a reasonable standard of safety regarding snow and ice. The standard doesn't specify the response required, yet it merely requires HOA's to do what a reasonable person would do under certain circumstances. It also recognizes that different situations require various measures.
If forecasters predict heavy snow will begin before the sun comes up on a weekday, having a snow removal crew out before working people start leaving for work in the morning would be seen as reasonable. Waiting until midday or the next morning before plowing begins would not be appropriate under typical conditions.
The reasonableness standard also relates to the maintenance and repairs of units. If ice dam water causes leak damage to owners' homes, the HOA would not be negligent if this is the first issue. A reasonable person could not anticipate a problem that has never taken place before. But if further ice dam issues occur and the HOA board fails to take necessary steps to prevent this from happening again, the HOA might be held liable for any future damage owners endure.
Keeping Response Key
HOA's should have a plan for removing snow and ice in common areas, such as sidewalks, parking lots, parks, etc. This will help to limit risk exposure to the HOA and keep residents safe. HOA boards should also keep a log detailing the contractors they work with regularly for things like snow and ice removal. This log should include who they called and their response to previous requests for help.
HOA's should also require snow removal contractors to maintain logs noting when they provided services to HOA's and what they completed during their service. Boards need to understand the limits of the maintenance demands, especially in limited common areas where residents tend to be, such as balconies, decks, patios, and stairways. Unless documents indicate otherwise, an HOA's snow removal obligations and potential liability risks extend to these areas as well.
Clearing the Snow & Risk
To keep liabilities and injuries low, HOA's need to adopt a snow removal resolution as part of their HOA Winter Risk Management plans for the months ahead. This resolution should include the point that owners who use limited common areas, as listed above, are responsible for taking care of them. This doesn't require an amendment to the HOA's declaration or bylaws, which the community owners would have to approve.
Some HOA boards are willing to handle limited common areas when time and resources permit, and this kind's maintenance arrangements are approved. But a board's HOA snow removal resolution should specify that while an HOA may handle snow removal in some cases, the primary responsibility for doing so rests with the residents.
These resolutions are defensive, but they won't wholly eliminate liabilities and the potential for claims to come against an HOA. They will make it more difficult for HOA residents to win a negligence claim against an HOA when the board can demonstrate that owners were negligent, in part, and did what they could to limit snow and ice risks.
About Kevin Davis Insurance Services
For over 35 years, Kevin Davis Insurance Services has built an impressive reputation as a strong wholesale broker offering insurance products for the community association industry. Our president Kevin Davis and his team take pride in offering committed services to the community association market and providing them with unparalleled access to high-quality coverage, competitive premiums, superior markets, and detailed customer service. To learn more about the coverage we offer, contact us toll-free at (855)-790-7393 to speak with one of our representatives.