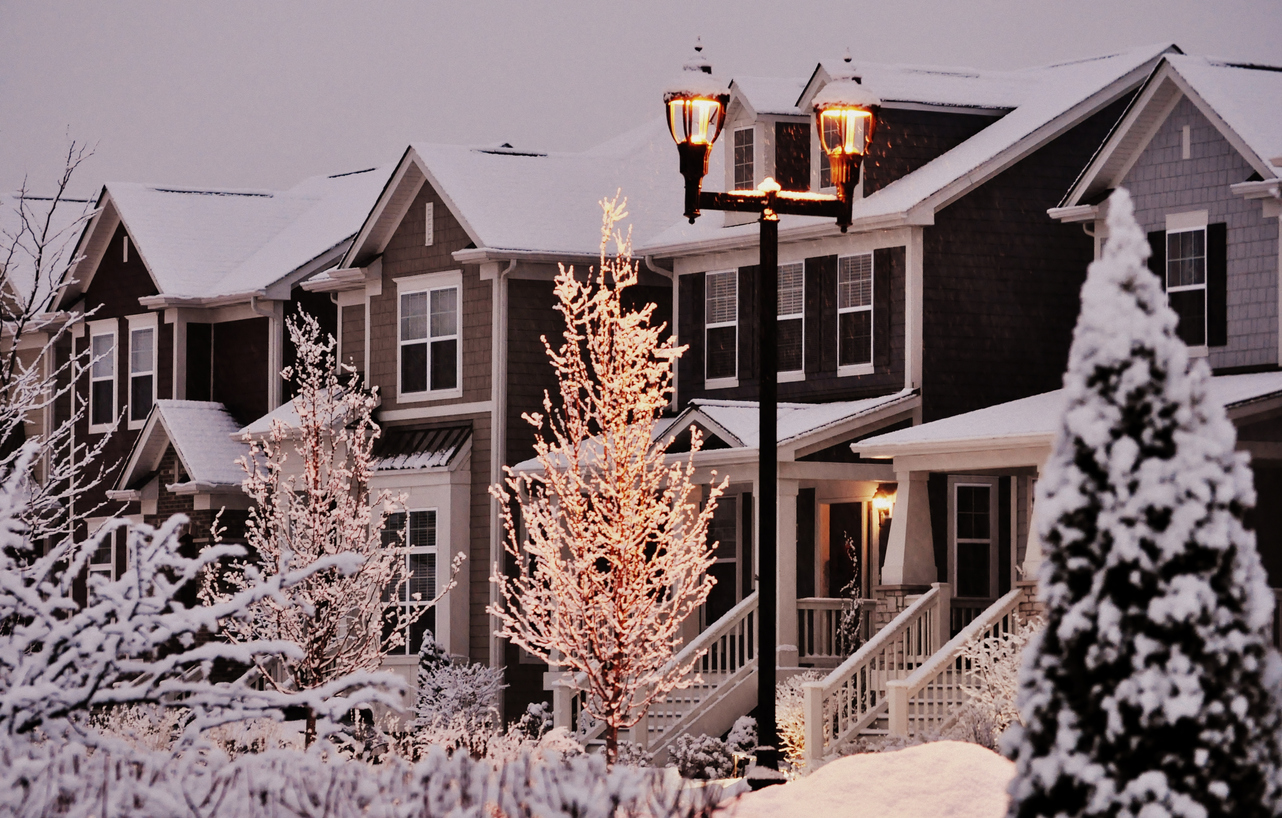 While snowy mornings and seeing your breath in the air are charming during winter, it also means it's the time of year when ice and snow can present hazards. If an HOA is in an area prone to winter exposures, it's essential to winterize property to keep people safe from potential harm.
HOA boards need to put a high level of focus on Meticulous maintenance and landscaping during the winter months and develop an HOA Winter Risk Management plan to reduce the potential for slip and fall accidents and other harmful incidents. Here are some ways that HOA's can achieve this.
Pipe Talk
When temperatures start to drop, pipes often follow suit. This winter, HOA clients can help their communities reduce the likelihood of freezing pipes and ongoing damage from them by following these simple steps:
Turn off outdoor faucets during the winter
Make sure pools or hot tubs are adequately drained and protected
Seal doors and windows to prevent drafts
Place tarps over outbuildings with temperature-sensitive piping
Add insulation to all exterior pipes
HOA Snow Removal Services
Snow removal is a convenient service that residents expect from their HOA during the winter months. It's essential to keep roads, parking lots, walkways, and other sidewalks clear to prevent accidents. Therefore, it's vital to work with snow removal companies before the first snowfall to ensure community preparations.
HOA's should check if there is an existing contract between them and a snow removal company. If there is an option to renew, an HOA should rethink whether its vendor's performance the previous year is satisfactory. If not, it's time to look for a more effective vendor to take care of snow and ice removal needs.
Full Inspections of Appliances
The HOA should perform a thorough inspection of its HVAC, boiler/furnace, water heater, and other appliances. HOA's can do this as soon as summer is over, but as long as it's taken care of before snow starts to settle in for the winter.
HOA's should work with licensed professionals who will look at appliances to see if they are in good working order. Some devices may have been overworked during the warmer months, leading to leaks, cracks, emissions, and other damages. HOA's need adequate time to have them repaired and ready for winter. Ensuring that these appliances are working correctly will lower heating costs and save the HOA some money and potential legal complications.
Seal Cracks in Building Exteriors and Pavements
HOA's should inspect their building exteriors for signs of cracks or structural damage. These cracks need to be sealed before winter begins; otherwise, water can seep in, freeze, and expand. This can make cracks worse and weaken the structural integrity of the buildings.
Also, cracks in paved walkways, roads, and fitness courts will become worse if water seeps in and freezes. After winter, HOA's will have more significant issues to handle, such as potholes. It's much better to have these cracks taken care of before winter instead of conducting expensive repairs later on.
About Kevin Davis Insurance Services
For over 35 years, Kevin Davis Insurance Services has built an impressive reputation as a strong wholesale broker offering insurance products for the community association industry. Our president Kevin Davis and his team take pride in offering committed services to the community association market and providing them with unparalleled access to high-quality coverage, competitive premiums, superior markets, and detailed customer service. To learn more about the coverage we offer, contact us toll-free at (855)-790-7393 to speak with one of our representatives.