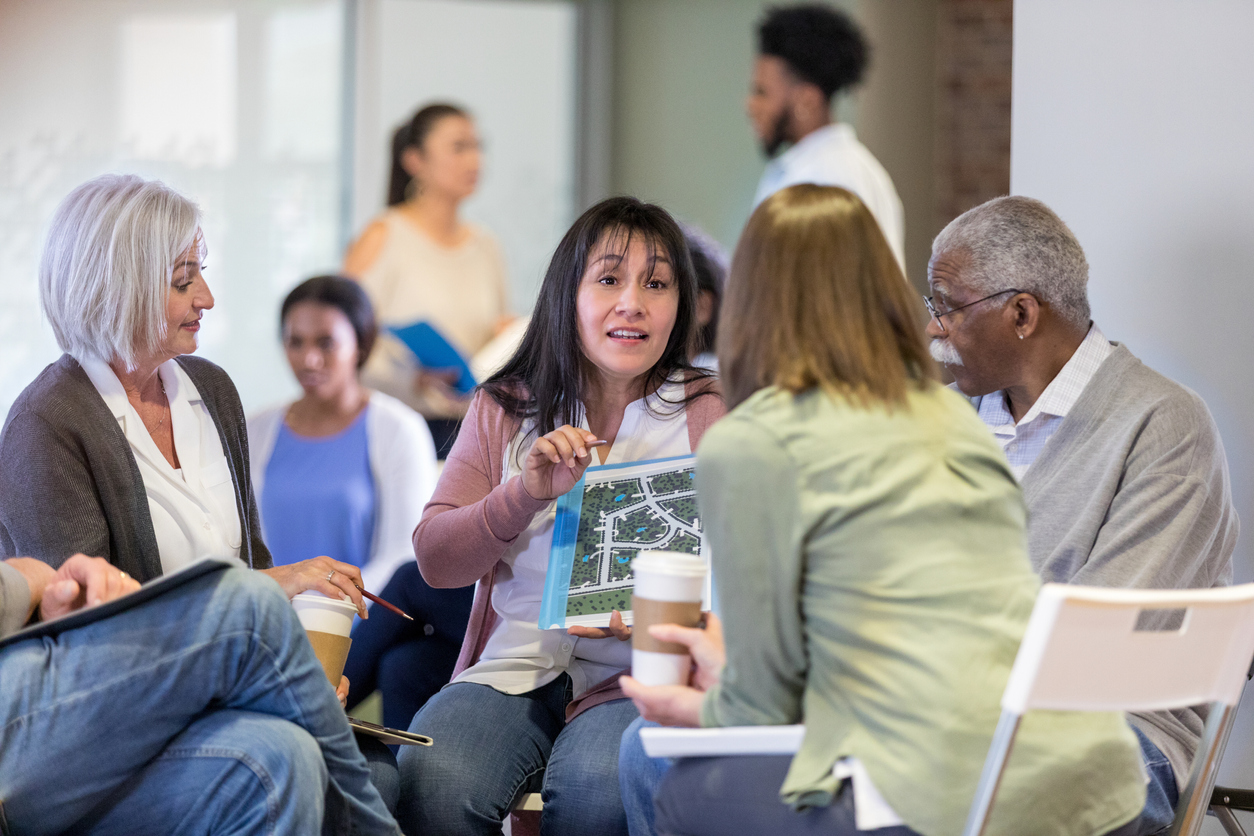 Do your HOA board clients struggle to keep meetings on schedule and have recurring questions about how to run an effective HOA meeting? Even if you already provide these clients with comprehensive HOA Insurance, helping them learn how to run efficient meetings could require some additional advice and counseling. Although it may seem easy for HOA meetings to get out of hand and drag on, your clients can learn how to keep the meetings brief and effective by ensuring they follow these essential rules of thumb.
Keep the Agenda Brief and Decide on Key Items in Advance
Some HOA meetings can be overly ambitious and include far more agenda items than can realistically be addressed in a single session. Rather than biting off more than they can chew, clients may find it's more useful to address only a few issues at each meeting but to make sure that each issue gets thoroughly discussed and resolved. To make sure meetings stay on track, your clients should:
Choose a small, reasonable number of agenda items and get the board's approval for the items in advance of the meeting
Decide which member will bring up which agenda item to avoid wasted time on logistics
Restrict topic considerations and resolutions to pointed discussion, actionable steps, or deferral to avoid getting off-topic
Agree on a Schedule and Stick to a Tight Time Limit
Having all board members agree to a strict schedule and time limit before the meeting starts is one of the most critical components in making sure meetings don't run over. Whether your clients prefer 30-minute meetings or hour-long discussion sessions, what's important is that a schedule is set and adhered to. Your clients may even want to enumerate when it's time to move on to the next agenda item before stepping into the meeting.
Find Ways To Resolve Issues Outside of the Meeting
Last but not least, it's important for your clients to gain a sense of which issues can effectively be addressed during meetings and which may need to be resolved in an outside setting. Dragging out meetings for one controversial issue may not lead to a quick resolution! Instead, your clients could:
Start group chats for HOA board members
Address unresolved issues via email
Push controversial agenda items to a later date if no compromise can be reached during the agreed-upon time limit
Although you may already provide your HOA clients the best HOA Insurance you have to offer, helping them learn to keep meetings brief and effective may require walking them through these essential rules of thumb. At your next meeting with your clients, pull out this easy guide to help your clients learn the best tactics for running smooth, efficient HOA meetings.
About Kevin Davis Insurance Services
For over 35 years, Kevin Davis Insurance Services has built an impressive reputation as a strong wholesale broker offering insurance products for the community association industry. Our president Kevin Davis and his team take pride in offering committed services to the community association market and providing them with unparalleled access to high-quality coverage, competitive premiums, superior markets, and detailed customer service. To learn more about the coverage we offer, contact us toll-free at (855)-790-7393 to speak with one of our representatives.