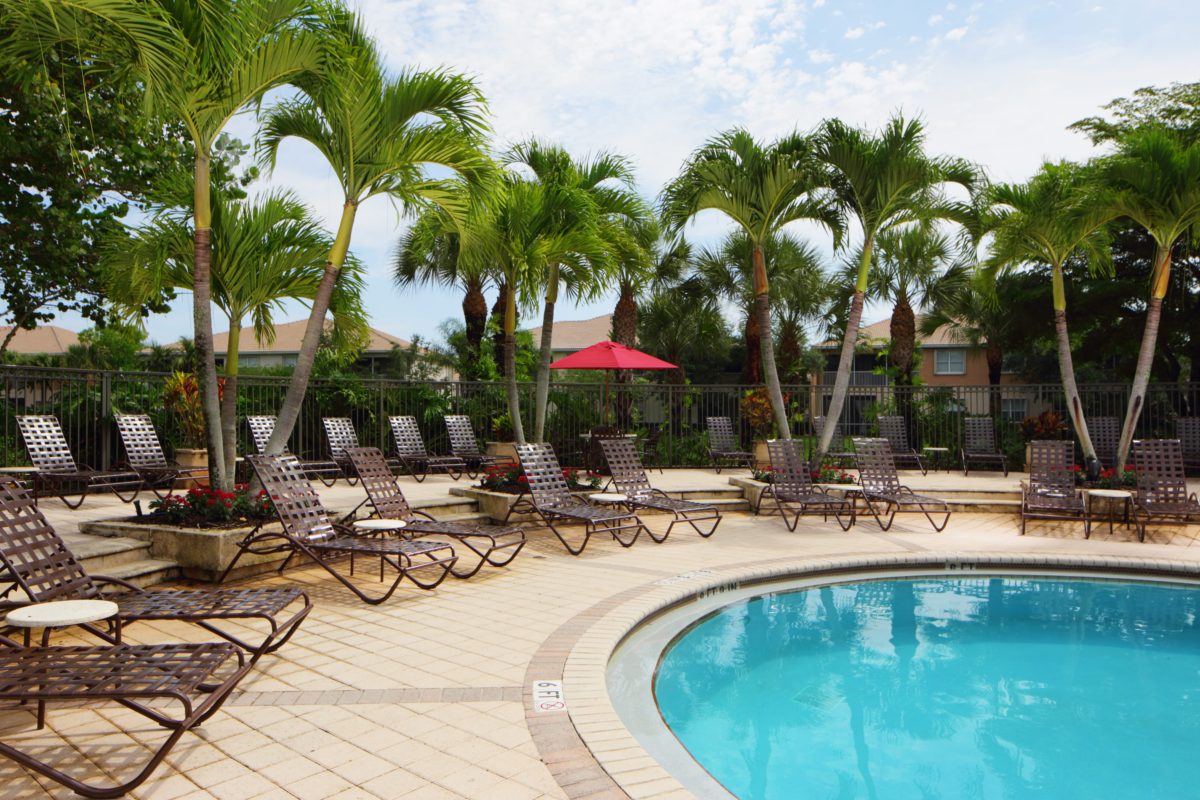 A swimming pool adds another level of desirability to a community association. Residents love the convenience of having a pool near their home without having to deal with the required maintenance or liability. Unfortunately that means that the maintenance responsibilities and liabilities fall on the association instead. Maintenance is funded through association dues, however it is up to the board to ensure that risks are covered and safety measures are in place.
As the weather warms up, it's a good idea to take the necessary steps to ensure your pool is ready for use. It's also an opportune time to review the policies and procedures surrounding the community pool and ensure insurance coverage is up to date. Here are a few tips to ensure the community pool remains a safe amenity for residents to enjoy through spring, summer and beyond.
1. Conduct a Safety Inspection
Do a thorough inspection of the entire pool and surrounding area to make sure there are no safety hazards. If the pool was emptied during the colder months, remove any pool coverings and check for damage to the pool structure, skimmers, drain covers and jets before adding any necessary water.
2. Check Equipment and Chemistry
Ensure pool equipment such as pumps and filters are in good working order. Test the chemistry levels of the pool and treat the water as needed.
3. Perform a Compliance Checkup
Regulations can change in between seasons, so it's important to make sure the community's pool is compliant with all health and safety statutory regulations and inclusivity considerations. In some cases additions may be required to ensure the pool and pool area are fully compliant with government and association regulations.
4. Update Pool Rules
Ensure pool rules are updated and clearly posted. Don't assume that pool etiquette is common sense or self-explanatory. It's recommended for public or community pools to post very specific rules in order to reduce the occurrence of litigious behavior from pool goers. However, associations do have to be careful that they do not pass any rules that can be construed as discriminatory.
5. Make Sure There are no Insurance Coverage Gaps
In the event of an unfortunate accident at your community association swimming pool, a lack of or gap in insurance coverage can be a devastating blow to the association's budget. Generally, the pool is covered under an associations' property and liability policies. However, additional coverage, such as an umbrella policy or excess liability policy may be necessary because of the increased risks associated with pool ownership. Consult with an insurance agent who specializes in community association liabilities to ensure your community's pool has comprehensive coverage.
About Kevin Davis Insurance Services
For over 35 years, Kevin Davis Insurance Services has built an impressive reputation as a strong wholesale broker offering insurance products for the community association industry. Our President Kevin Davis and his team take pride in offering committed services to the community association market and providing them with unparalleled access to high-quality coverage, competitive premiums, superior markets, and detailed customer service. To learn more about the coverage we offer, contact us toll-free at (877) 807-8708 to speak with one of our representatives.